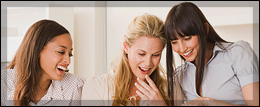 Figs Bookkeeping, a business plan preparation and bookkeeping services company, is dedicated to quality customer service and saving businesses time on accounting tasks. Personal attention to detail, superb customer service, and referral incentives for customers, are the core of this business.With over 10 years experience helping hundreds of clients, we are passionate about supporting small to medium sized business owners in achieving their dreams!


E-BOX

Paperless office, Electronic filing cabinet

E-PAY

Categorize and record bills

E-PAY PRO

Authorize and pay bills online

E-PAYROLL

Process payroll and taxes

E-BOOKKEEPING

Reconcile bank, credit card, and investments

E-REPORTS

Comprehensive financial reports

E-SALES

Simplify your Invoicing

E-COLLECTIONS

Eliminate awkward collections
Read more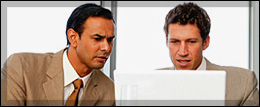 Research and experience reveal that an experienced and qualified bookkeeper can be your company's most valuable asset.
Additional Employment Costs Add Up:

Training can easily cost two week salary.
Overhead and office space (phones, internet, etc.) increase monthly costs.
Employee turnover results in new advertising costs, search and interview time, and training.